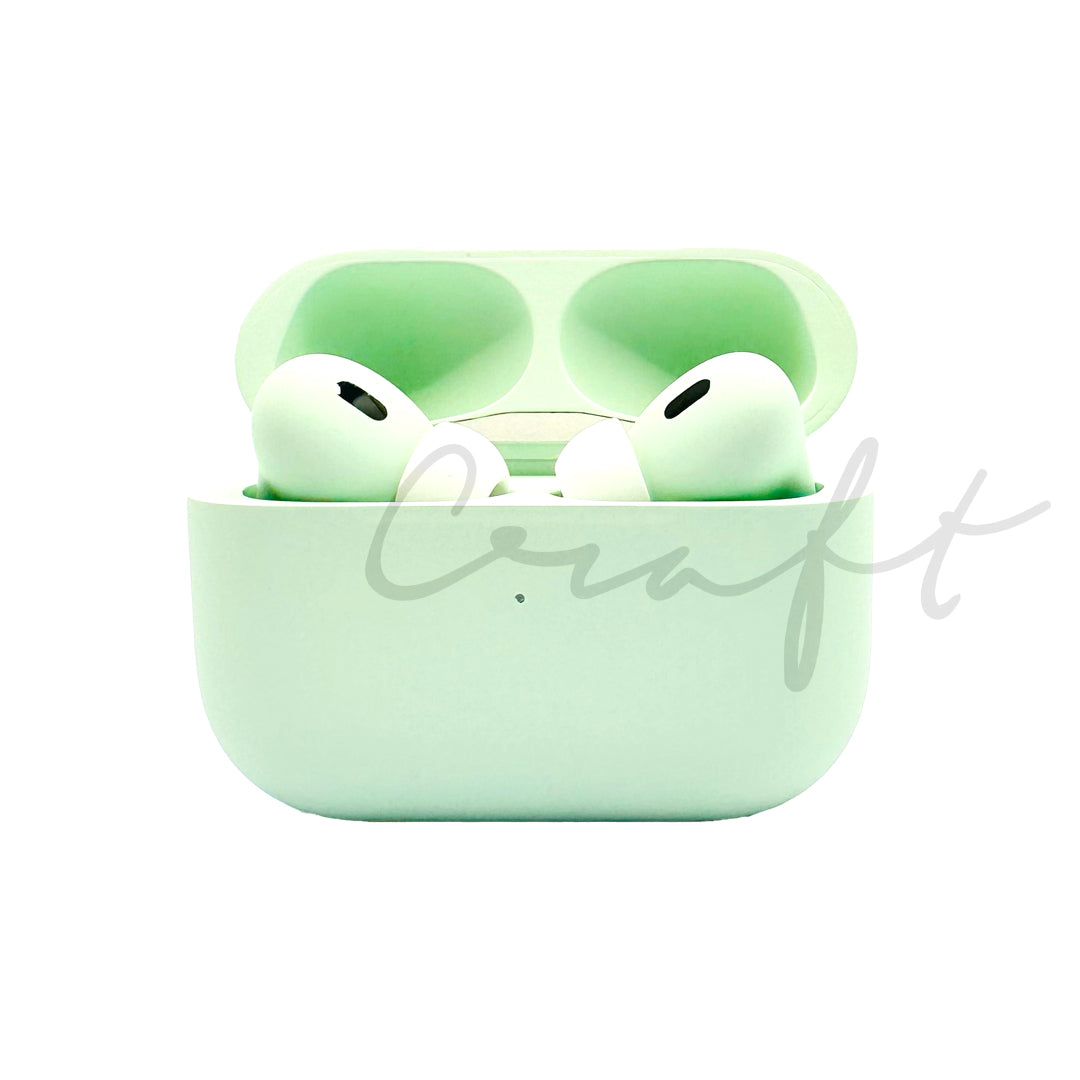 The Apple AirPods Pro 2nd Gen USB-C has revolutionized the way you listen to music on your iPhone, iPad, Mac, and all Apple devices.
At Craft by Merlin, we allow you to take your music experience and fashion statement to the next level. Customize your Apple AirPods Pro 2nd Gen USB-C to match your style and make it stand out among all the rest. We believe that your gadgets should be an extension of your personality just like your watch or shoes.
 We offer a selection of new and pre-customized styles to choose from, and you can even create your own custom color combinations. You can even take your design to the next level, by adding your own image, logo, text, or any custom artwork. With our extensive catalog of custom design options, you are guaranteed to have one that compliments your style.
Our custom painted colored Apple AirPods Pro 2nd Gen USB-C will make it the perfect gift for any friend or your loved ones. So, go ahead and craft one to your style and uniqueness.
If you would like us to do more, just let us know and we will do our best to make your Apple AirPods Pro look as perfect as possible.
The features of the Apple AirPods Pro 2nd Gen are:
Original Apple AirPods Pro 2nd Generation.

Exceptionally durable and scratch-resistant paint materials.

Transparent Protective Layer

3 Layers of Paint

No Constructional of Functional Change

Over 50+ color and image variations in Matte and Glossy finishes.

Add your own artwork, images, and text to personalize it.

Each component can be customized individually.

1 Year Warranty.

Made in Dubai